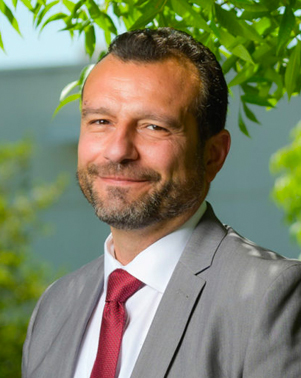 Dear community member, 
We've been thrilled to welcome our students back to school this week here at the COE and across most Santa Cruz County school districts, and look forward to seeing Pajaro Valley Unified students return to their campuses in just a few days.
Regrettably, an unsubstantiated threat disrupted the first day back to class for one of our schools – yet another reminder of the importance of school safety planning and coordination. Fortunately, this incident was a false alarm. All in our school community are safe. I commend Soquel Union Elementary School District Superintendent Scott Turnbull, New Brighton Middle School Principal Christina Hadreas, and the many educators and law enforcement partners involved who led an exemplary response and moved quickly to keep students safe, and families informed.
School safety is of paramount importance for students' physical and socio-emotional wellbeing. This is why we are continuing to prioritize our work on bolstering our comprehensive and countywide school safety strategy. 
Last year, the COE hosted an incident Command Academy involving teams of school leaders from across our county. We are now working in partnership with school districts and all law enforcement agencies and fire departments in the County to implement Santa Cruz County Standard Command Responses for Schools (SCC-SCRS). Our goal is to standardize the protocols being used by both schools and first responders to respond to any manner of threat – ensuring that any first responder arriving at any local school can depend on shared terminology and training. We are working to implement the program in every school in the county in 2023-24.
This kind of consistency and collaboration are essential to ensure our students are safe and, as a result, able to fully focus on their individual growth and achievement.
Yours in education and equity,
Dr. Faris Sabbah
County Superintendent of Schools