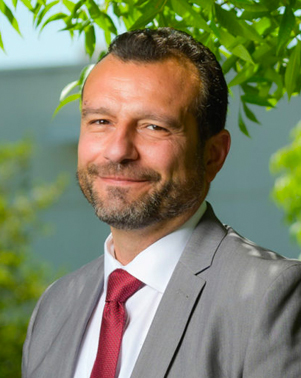 Director, Student Support Services
The Student Support Services Department has been working hard to bring quality programs to the students of Santa Cruz County since 1995. Each year we provide a variety of academic and other supportive services to over 5,000 students throughout the county. These services are rooted in the philosophy of youth development that emphasizes a caring and respectful community that values the contribution youth can make in determining their own futures. We believe that strong collaborations with school districts, governmental and community-based agencies, parents, businesses and a variety of other community members are vital to the success of our youth.
Student Support Services Mission
The Student Support Services Department provides a conduit between school districts, community resources and governmental institutions that support the overall mission of the SCCOE through the development of programs, services and trainings that promote school safety, youth employment/development, supportive services and community partnerships.
Vision
Creating community solutions for student success.
Goals
To seek out grants and other resources to promote and enhance student learning through a variety of innovative evidence based practices aligned with the aims of the SCCOE.
Four, free online meetings with professional mentors, Oct. 11-22. Bring your ideas, an outline or a first draft. 
Every year, Santa Cruz County Office of Education and United Way of Santa Cruz team up to Stuff The Bus, gathering essential backpacks and school supplies to help prepare thousands of underserved youth for the new school year. We provide these backpacks and supplies to youth currently experiencing homelessness or other hardships.