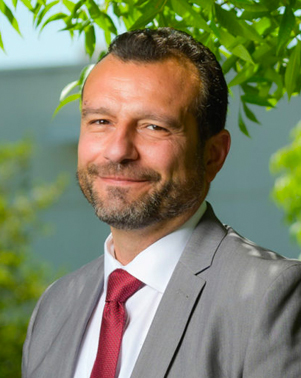 Deven Stark, Ph.D., BCBA-D
Director, Special Education
Special Education Programs
Special Education services provided by the Santa Cruz County Office of Education (Santa Cruz COE) include a broad continuum of classes and services available to meet the needs of our students. Referral and enrollment of students in Santa Cruz COE special education services is a coordinated, collaborative effort between local district representatives, parents and Santa Cruz COE staff. The educational needs and services for students referred to Santa Cruz COE are identified through the collaborative Individual Education Program (IEP) Process.
The Individuals with Disabilities Education Act (IDEA) requires that disabled students between birth and twenty-two years of age, or until high school graduation, be provided with all "educational and related services" needed to receive a free appropriate education (FAPE). Disabled students requiring specialized settings or interventions beyond the scope of services offered by district general or special education programs, or public regional agencies are referred to the Santa Cruz County Office of Education's Special Education Department for enrollment in one of our programs. The parents, district of residence, county office, and agencies collaborate to develop an IDEA compliant Individual Family Service Plan (IFSP) or Individual Education Plan (IEP) based upon student age, levels of functioning and needs.
The Santa Cruz County Office of Education's (Santa Cruz COE) Special Education services are divided into several programs. The Early Start Program provides early childhood education from birth to three to children identified with developmental delays. The Chrysalis Program provides services to students with an educational diagnosis of autism in pre-school through 8th grade. Our moderate to severe special day classes serve students who require specialized services to support their individual needs. Our post senior programs, housed both at our local community college and high school, serve students with IEP's who are age 18 to 22. These programs are located on comprehensive school sites throughout the ten local school districts.
The Santa Cruz COE's Special Education Department is focused on providing each student with highly effective individualized instruction and related support services so each student will achieve their full educational, social, emotional, and vocational potential. Highly trained specialists in the areas of teaching, speech/language, nursing, adapted physical education, psychology, vision, hearing, occupational therapy, physical therapy, orthopedics and work experience serve these students. Some of these specialists also serve students in various district operated special education, and general education programs. Continuing communication and collaboration with parents, school districts, agencies, and local businesses who provide student employment opportunities is essential to our programs.
The Special Education Department includes the following programs:
Early Start Program
The Early Start Program serves special needs infants and toddlers, ages birth to three years of age. These multidisciplinary services are provided to students and their families in cooperation with San Andreas Regional Center in home, community, and center-based environments.
Chrysalis Center Autism Program
The Chrysalis Program, a North Santa Cruz County SELPA Regional program, currently serves thirty pre-school through 5th grade students from the north county. The Center provides services in three distinct demographic specific classrooms. Chrysalis One serves children in preschool; Chrysalis Two Kindergarten through second grade; and Chrysalis Three third through fifth grades. Inclusion with regular education students at Live Oak District's Green Acres Elementary School and Tierra Pacifica is part of the K-5 program; preschool students gain inclusion experiences through the Campus Kids Connection preschool located within the Chrysalis Center. 
Program for Students Challenged by Severe Handicaps:
Elementary: SH classrooms integrate basic skills, life skills, and communication for students challenged by severe handicaps (SH). All classrooms include medically fragile students and students diagnosed with Autism Spectrum Disorder (ASD).
Middle: SH classroom provides students with exposure to functional curriculum, prevocational skills, and specialized training focused upon individual student needs.
Secondary: SH classrooms integrate functional skills curriculum and pre-vocational and vocational skill training programs. Students in SH classrooms at all levels have opportunities for inclusion in general education classes and activities.
Program for Post-Senior Students
This program provides the opportunity for students 18-22 years of age who did not graduate from high school to receive vocational skill training and job experiences in the community. A work experience specialist collaborates with community agencies and local employers in developing individualized programs for each student. 
Here is a link to this year's Post Senior Calendar (PDF).
School Accountability Report Card (SARC)
Child Find
Child Find is about how referrals are made for children identified as needing special education services.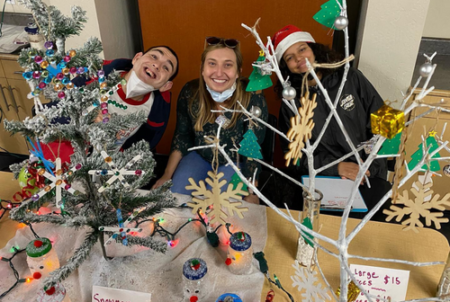 Thanksgiving is one of our favorite holidays as we pause to appreciate all that we are grateful for. Our staff have been busy working toward …
The Special Education Department had wonderful Halloween celebrations in all of our programs! We are hoping that next year our Post-Seniors can return to the …
The new school year is off to a great start! The Special Education Program welcomed returning staff and introduced new staff at the COE Orientation. …
Designated Instructional Services (DIS):
Adaptive Physical Education Specialist
Case Managers/School Psychologists
Hearing Specialist
Nurse
Speech/Language Specialists
Occupational Therapists
Orthopedic Specialists
Vision Specialists
Work Experience Specialist