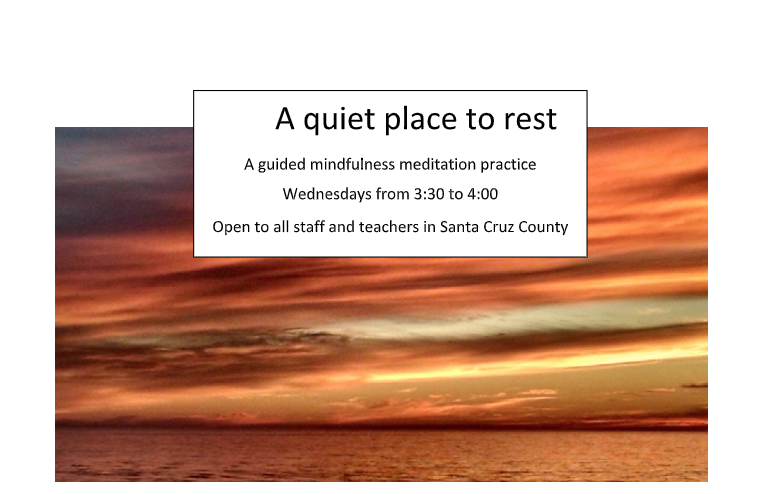 Mindfulness for educators
Allow yourself to let go of your commitments and worries knowing that the pause you take will give you some calm and ease for the rest of your day. Settle into a quiet place on your own and log in to join us. This guided mindfulness meditation practice takes place every week, from 3:30-4 p.m. Wednesdays, and is open to all school staff and teachers in Santa Cruz County.
This is a drop in group. Come as you want. Screens can be off.
About Bruce Neustadter
Bruce has spent 35 years working in Santa Cruz County schools providing mental health services. He currently teaches mindfulness to students, teachers and school leaders fostering and supporting emotional health in educational environments. Bruce also maintains a private practice in Santa Cruz, California working with individuals, couples and families.