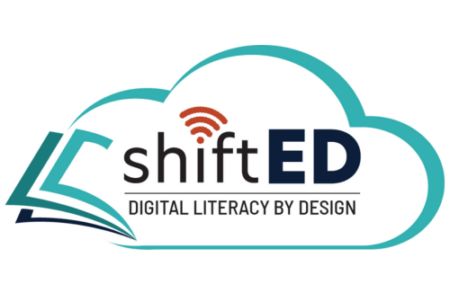 The first cohort of ShiftED, a partnership between the Santa Cruz County Office of Education (Santa Cruz COE) and the California Department of Education (CDE), is poised to unveil plans to enhance digital literacy in California's schools.
Participating teams will showcase their plans from noon to 2 p.m., Saturday, May 13, at the Santa Cruz COE and the Sacramento County Office of Education as well as via live stream. To attend the showcase, register at sccoe.link/shiftedshowcase. 
The ShiftED project was conceived in response to the COVID-19 pandemic, which exposed the pressing need for a rigorous baseline of tech proficiency in California's schools. The initiative seeks to establish a solid foundation of tech proficiency by empowering teams of educators to become ambassadors of digital literacy and technology integration.
"Digital literacy is the ability to effectively and comfortably use technology, which is essential to truly closing the digital divide," said Jason Borgen, Chief Technology and Innovations Officer at the Santa Cruz COE. "ShiftED is working to ensure educators can help students become not just consumers, but experts, builders, and creators in the digital world."
Each participating team developed a customized roadmap within the program, featuring comprehensive plans detailing visions, self-assessments, needs, and committed actions to bolster digital literacy and train educators within their respective districts and schools. The roadmaps aim to promote capacity building, strategic planning, and digital equity in education.
Participating teams:
Bayview Elementary School, Santa Cruz City Schools

Gault Elementary School, Santa Cruz City Schools

Scotts Valley Unified School District

Santa Clara Unified School District

Sacramento County Office of Education
ShiftED is a program of the Santa Cruz COE with support from the CDE and CDE Foundation, and in alignment with the State Digital Equity Plan. For more information, visit shifted.santacruzcoe.org.