Our vision is for Santa Cruz County to be a model of safe and inclusive schools for all students and families and especially for LGBTQ students. The research is clear: when students feel safe, supported and included in school, their learning increases, their engagement increases and more students graduate from high school who are college and career ready.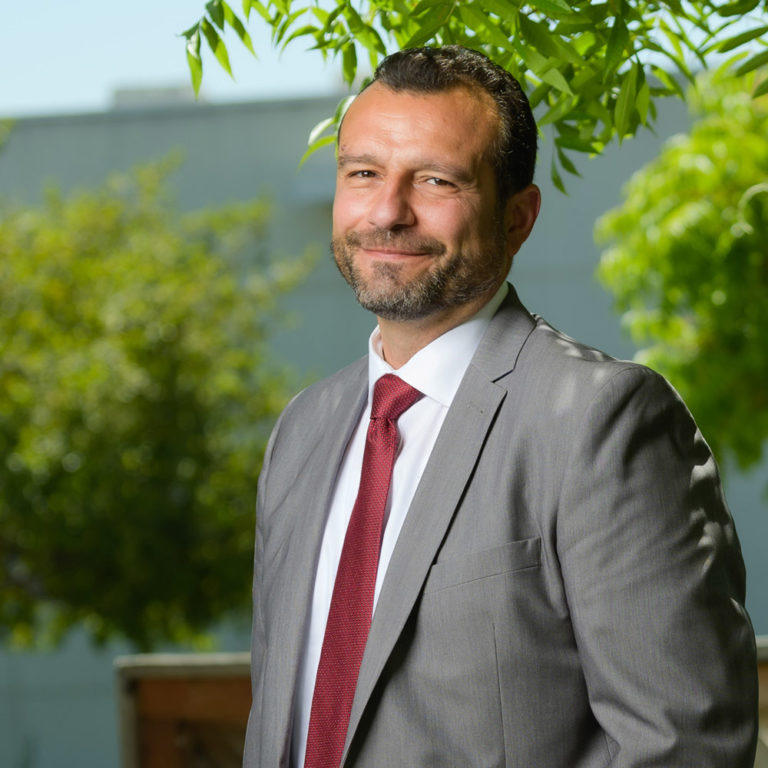 Director of School Safety
Our Support Actions
Toward the vision of Santa Cruz County being a model of safety and inclusiveness for LGBTQ students, our ongoing support includes:
The county LGBTQ task force composed of representatives from all school districts, charter schools and independent schools in Santa Cruz County meets quarterly to identify the ongoing needs of our LGBTQ students.  
Every department within the County Office is continually identifying ways we can make all of our schools more safe, supportive and inclusive for all students.  Finally, we have developed a plan to guide schools and school districts in ways to make all schools safer and more inclusive for LGBTQ students and their families.
RESOURCES
Santa Cruz MAH Special Tours for Educators. The Santa Cruz Museum of Art and History offers free tours for teachers and students – in person or online. View the Queer Santa Cruz Online Exhibit to learn more about local LGBTQ history. Schedule your tour today by contacting Oscar Paz at the MAH: oscar@santacruzmah.org.
Top 40 LGBTQ+ Books that Every School Library Should Have. A task force convened by the Santa Cruz County Office of Education has released an LGBTQ+ inclusive booklist in Spring 2022, a project undertaken as part of a commitment to safety and inclusiveness for LGBTQ+ students. View the list here.
Santa Cruz Public Library LGBTQ+ Book List. View the LGBTQ+ book list here from the Santa Cruz Public Library and check one out to read today.
Listed below are other resources for principals, teachers, students and families:
Principals/Teachers:
From Inclusion to Belonging: Supporting LGBQ+ Students and Families in Our Schools
October 21, 2022: In this Equity Series event, Author and actor James Brandon and a panel of Santa Cruz County students shared history, lessons and insights into LGBTQ+ culture and the ways our schools are supporting LGBTQ+ families and their students in our schools.
Rainbow Flag Raising and Harvey Milk Day Celebration
May 18, 2021. See educator resources, lessons plans and primary source materials for teachers compiled by the Santa Cruz COE. Curriculum Guide in Google Doc * Slides.
March Equity Event: Focus on LGBTQ+ Students and Families.
Speakers and students share their vision and successes in schools across Santa Cruz County.
October LGBTQ History Month Kick Off Event. 
The Santa Cruz COE was excited to host a virtual celebratory LGBTQ+ History Month Kick Off event on Oct. 1, 2020 at 3pm-4:30pm. The event convened LGBTQ+ student leaders and allies, local Santa Cruz County Board trustees, local elected officials, and educators to celebrate the accomplishments of LGBTQ+ people in history who are remembered as champions of social justice and who took important actions to enhance the health, well-being, and sense of community for LGBTQ+ people in the United States. View the recording of the event below.
June 2020 Pride Video from Superintendents Across the County
Background Info: Laws and Policies
State and local laws have been passed to guide schools and teachers about the treatment and support of LGBTQ students include:
Most school districts include policies that are supportive of LGBTQ students and families may be interested in reading these policies from your school district:
5137: Positive School Climate
5145.3: Non Discrimination / Harassment / Treatment of Transgender Students
1312.3: Uniform Complaint Procedures
6142.8: Comprehensive Health Education
6142.94: Social Science Instruction
It is both United Against Hate Week and Trans Awareness Week, so we are highlighting the importance of creating accepting and supportive spaces for our …
Cypress High School hosted their annual National Coming Out Day event on October 18. Coming Out Day is an annual LGBTQ+ awareness day, to support …
It has been 2 years since PV Pride was last celebrated. This event is hosted to celebrate and show support for South Santa Cruz County's …